New Menu Items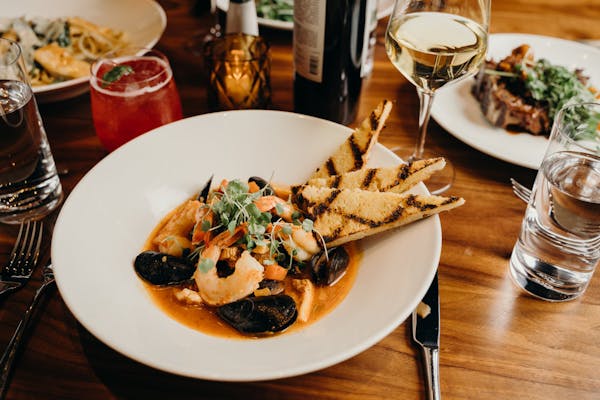 Charly Pope December 17, 2018
We're very excited about the new additions to the La Volpe menu. Chef Will has really outdone himself! Already gaining popularity is the new appetizer, Pig Head Ravioli with pork brandy, cippolini onions, wild arugula and cave-aged bleu cheese.
Of course, on a cold night a steaming bowl of Cioppino does the trick. It has blue crab, P.E.I. mussels, gulf shrimp, black drum, all in a savory saffron butter. One of our celiac diners loved the new Grilled Duck Risotto with wild mushrooms, cippolini onions and green apple port demi.
Pasta lovers will dig the Lemon Caperberry Chicken with heirloom chicken, spinach, charred tomatoes and demi beurre blanc; and the charmer of them all, the Pan Seared Black Drum with squid ink linguini, lobster cream, dehydrated corn, red pepper and wild arugula.
Thanks Chef