Meet Your Chef!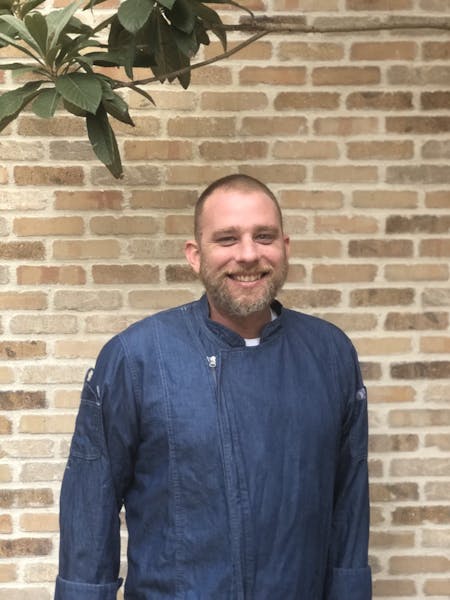 Charly Pope January 29, 2019
It seems only fitting to honor Executive Chef Will Eason as our first staff profile. Eason has created a smart food-forward menu at La Volpe that perfectly melds his Southern background—he likes sweet and savory—with the traditional fare and flavors of Italy.
Eason's culinary career started in his uncle's kitchen at the age of 14. His first professional job was at Black Dog Cafe in Raleigh, NC where he honed the basic restaurant kitchen skills. He then worked under the tutelage of Rob Pearse at Revival Grill in Greensboro, North Carolina. Pearse had lived and trained in Italy.
Eason's maternal grandfather was born in Italy and his mother lived there from 2-8 years old, so Italian food was very prominent in Eason's early career, hence the love affair with Italian food began. He landed his first executive chef position at Poe's Tavern in Sullivan's Island, South Carolina.
He then moved to Austin in 2013 and worked at Second Bar + Kitchen before taking the helm at the Cedar Door in 2014. At La Volpe, Eason is sourcing as much as possible from local purveyors—cheeses from Antonelli's, microgreens from Bella Verdi Farms, nose to tail pork from Tender Belly, to name a few—and using as much of the product as possible to reduce waste. He originally moved to Austin to live in a big food city and stop being a big fish in a little pond, however the rave reviews his cuisine at La Volpe might change the story again.